Die Bandbreite der Themen auf der "International Event Safety & Security Conference" auf der Prolight + Sound 2019 reicht von Crowd-Management bis Arbeitsschutz.
Die Sicherheit auf Großveranstaltungen ist ein Thema mit hoher Relevanz für die gesamte Live-Entertainment-Branche. Bei der "International Event Safety & Security Conference" (I-ESC) kommen renommierte Referenten zusammen, um aktuelle Fragen rund um die Vermeidung von Gefahren zu erörtern. Die I-ESC präsentiert sich am 3. April 2019 im Rahmen der Prolight + Sound mit einem runderneuerten Format.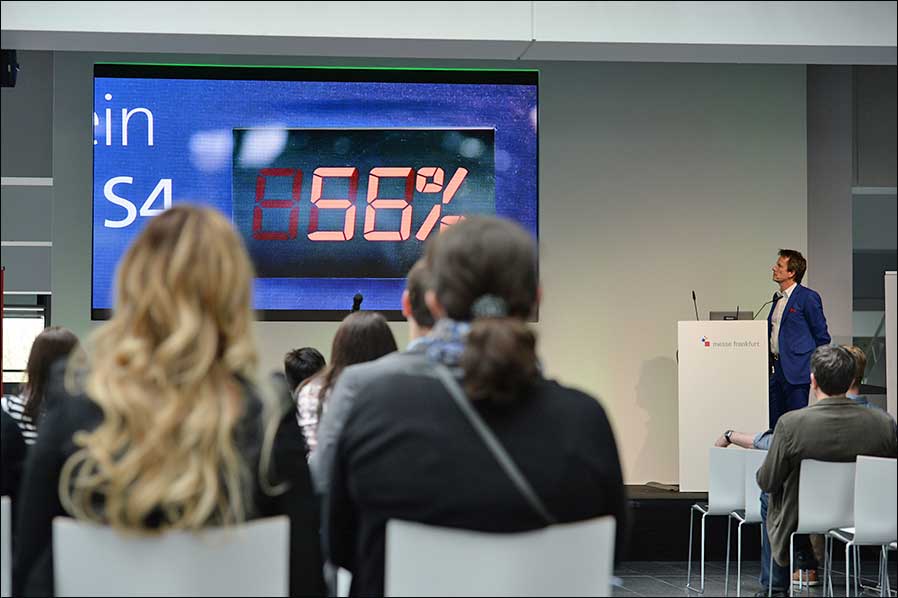 Das Thema: Sicherheit auf der Prolight + Sound 2019 (Foto: Pietro Sutera / Messe Frankfurt).
Stärker als zuvor steht der direkte und offene Austausch zwischen Referenten und Teilnehmern im Fokus. Darüber hinaus wird das Programm erstmals komplett auf Englisch mit deutscher Simultanübersetzung vorgetragen. Verantwortlich für das Programm ist der Verband der Medien- und Veranstaltungstechnik VPLT.
Ebenfalls neu ist der Veranstaltungsort: Die I-ESC erhält eine neue Heimat auf der "Circle Stage" in Halle 4.0 und rückt somit näher an das Messegeschehen.
Nach einer halbstündigen Keynote von Donald Cooper (Event Safety Alliance, USA) umfasst das Programm abwechselnd Panel-Diskussionen und Expertenvorträge mit anschließender Fragenrunde. In den Networking-Pausen finden jeweils mehrere Impulsvorträge zu sicherheitsrelevanten Themen statt.
Themen der I-ESC

Panel: State of Affairs – Event-Sicherheit heute: ein internationaler Ausblick

Panel: Safe and Secure? – Welche Rolle spielt die Psychologie auf Ihrer Veranstaltung?

Panel: Das größte Sicherheitsrisiko bei Events - Warum niemand stolz auf eine 12-Stunden-Schicht sein sollte

 

Vortrag: Die Grundlagen des Crowd Managements - Tim Roberts, The Event Safety Shop, UK/USA

Vortrag: Safety Awareness Education – Das EU- Erasmus+-Projekt ETTE: Chris van Goethem, STEPP; Belgien

Vortrag: Krisenplan bei schwierigen Wetterlagen - Sharon Satz, Eidgenössische Technische Hochschule Zürich
Durch das Programm führt Randell Greenlee (VPLT). Die Teilnahme an den Programmpunkten der I-ESC ist für alle Besucher der Prolight + Sound kostenfrei.
Weitere Infos