Innlights Displaysolutions präsentiert in Dortmund die Symbiose von LED-Displays mit präziser Kinetik.
In Halle 4 auf dem Gemeinschaftsstand C08 von Innlights in Kooperation mit den Firmen Lleyendecker, ARRI Media und Nemedia werden neueste technologische Entwicklungen und aktuelle Trends gezeigt.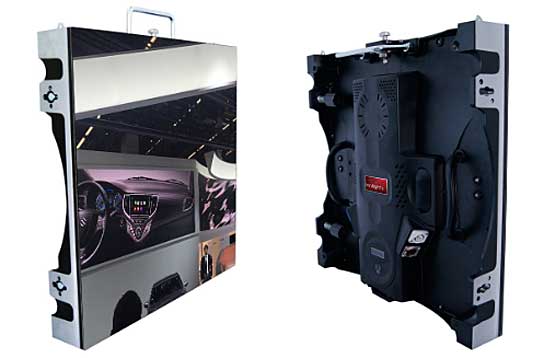 InnScreen M3
Die Bildtechnik basiert auf LED-Produkten von Innlights im Zusammenspiel mit dem kinetischen Equipment von Lleyendecker und der Programmierung von Nemedia.

"State of the Art"-Technologie erleben die Messebesucher auch bei einer weiteren Neuheit, die Innlights auf der Messe vorstellt: ein LED-Display im Boden mit höchster Bildauflösung.

Beide Medieninstallationen auf dem Stand zeigen das technische und kreative Potential aktueller LED-Bildmedien. Innlights Displaysolutions versteht sich als kompetenter Partner für herausragende LED-Projekte und kundenspezifische Sonderlösungen.